The Harmless House: Stirlingshire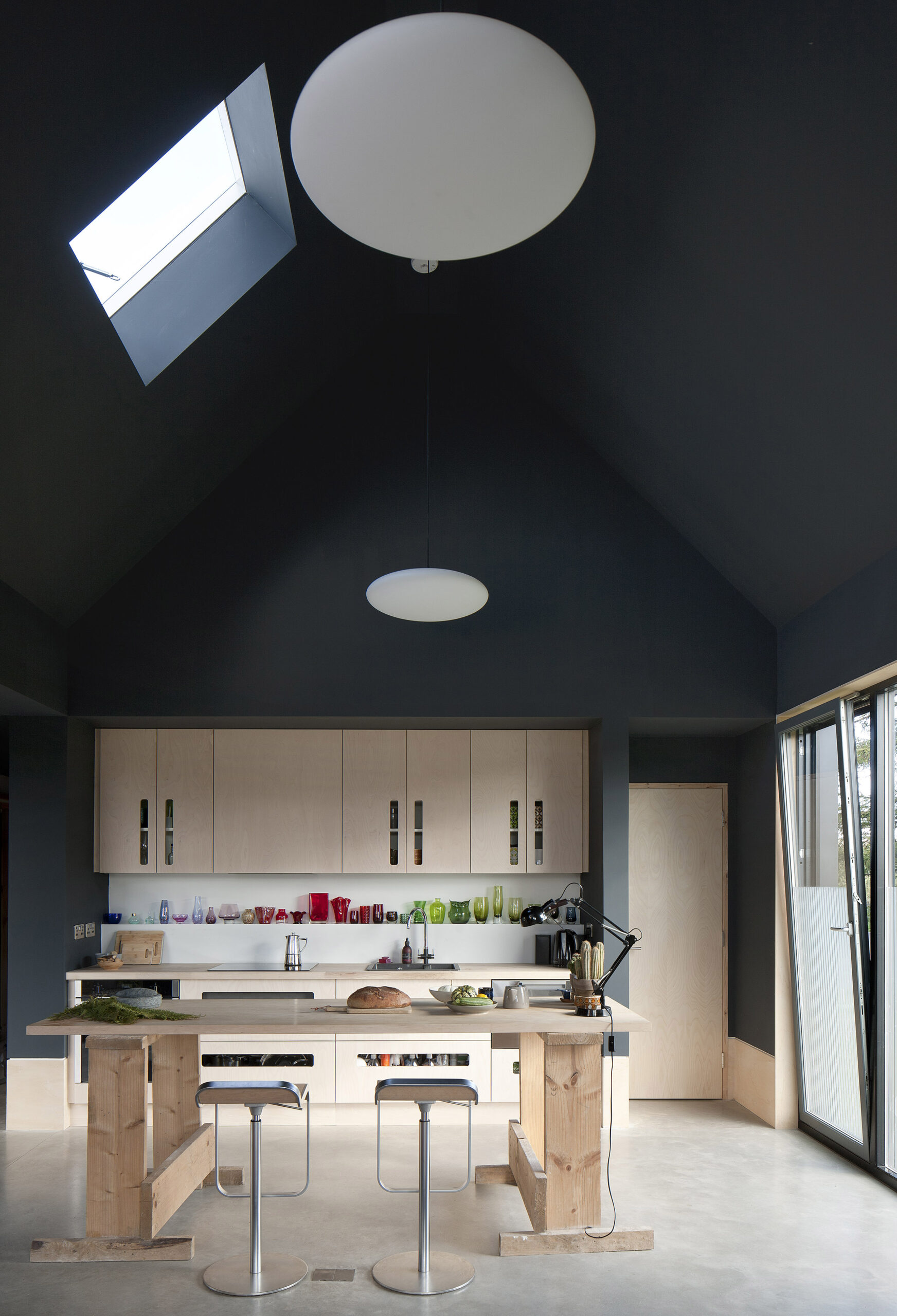 The Harmless House is located in the Carron Valley, close to the reservoir and forestry, which provide plenty of opportunity for kayaking and biking. The house is located on the western edge of a small cluster of houses. The west side of the site opens up onto the landscape, with long views across the valley to Meiklebin.
Important design requirements for the house included that the design should be 'dementia and aging friendly' without the building feeling institutional. Construction and finishing materials should be robust, natural and healthy/non-toxic and the house should include a large flexible studio/work space for homeworking, storage and repair of bikes and motorbikes, and flexible sleeping space for visitors.
The house follows a fabric first approach with a deep timber frame with high levels of warmcell /cellulose insulation. The project is orientated to maximise solar gain and provide sheltered external spaces. The house is heated by an air source heat pump. The PV's located on the roof of the studio/pend building generates electricity for the house and the clients two electric cars.
Photographs: David Barbour
Area: House 126sqm (Pend 39sqm) Completion: 2022・ Client: Private
Press:
Homes and Interiors Magazine: March 2023