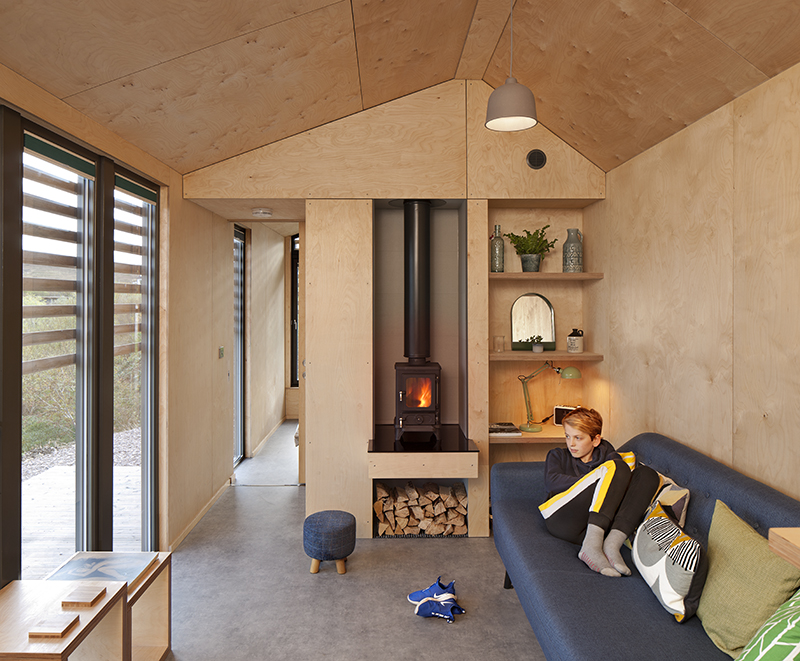 Mobile House: Isle of Skye
Located on the Isle of Skye, this mobile micro home prototype was developed as a low cost, thermally efficient, mobile house, designed for the rural landscape.
The Client's initial brief was for a 'small but not tiny' house on the site. However, after discovering that the ground conditions on the site were poor and would not support traditional foundations, a 'mobile house' concept was developed.
The house contains three main spaces, which are open to the apex, to provide a feeling of space, light and height. Each is divided by a deep storage wall, containing storage or other functions. The three spaces flow together, creating a greater feeling of space and light throughout the building.
Externally, the building is clad in a mixture of black standing seam zinc and untreated Siberian larch cladding, emulating those materials commonly found within the rural landscape. Both external and internal materials were considered in terms of longevity, re-use, maintenance and environmental impact.
Once complete, the building was transported across the Skye landscape, to the site and lifted into position. In the future the building can be removed from site and travel to a new location, where its narrative will continue.
Photographs: David Barbour
Area: 30m² Completion: Autumn 2019・ Client: Private
Awards:
RIAS: Award for Architecture 2021
Scottish Design Award: Shortlisted
GIA Architecture Award: Shortlisted