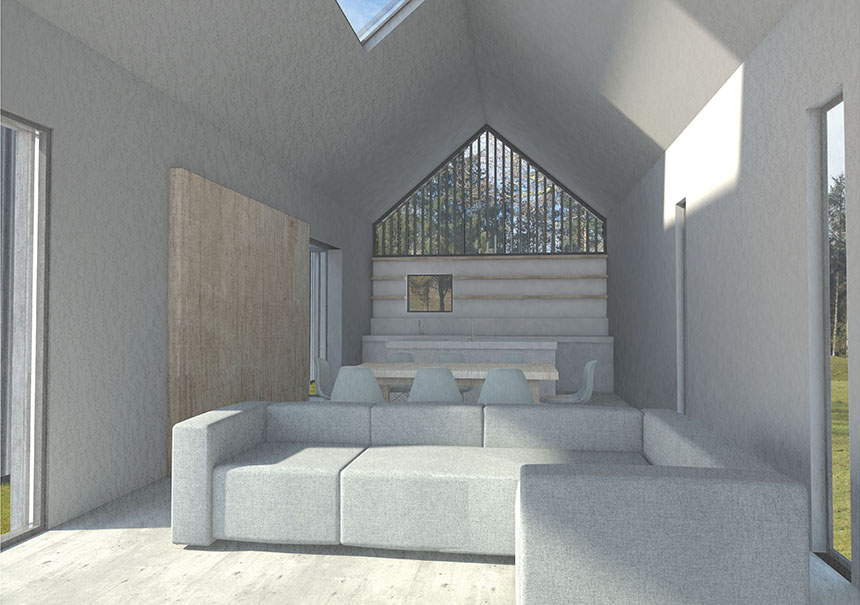 Locheil House: Lochaber
We were commissioned to design a new rural house on a croft in the West Coast Highlands. The site has incredible views over Locheil towards Ben Nevis, but also has several houses located in close proximity. Part of the design brief was to focus the building on the views, while retaining privacy and avoiding being over looked.
The new houses draws on the form and proportions of the former township dwellings and the traditional barns found in Lochaber.
The new three bedroom house is clad in timber and Aluminium that reference two of the main industries of the area. The house has two external covered areas, which allow the clients to sit outside and enjoy the view of the loch and mountains, while being sheltered from the elements and retaining their privacy.