06.23: New Home Retrofit wins RIAS Circular-Economy Award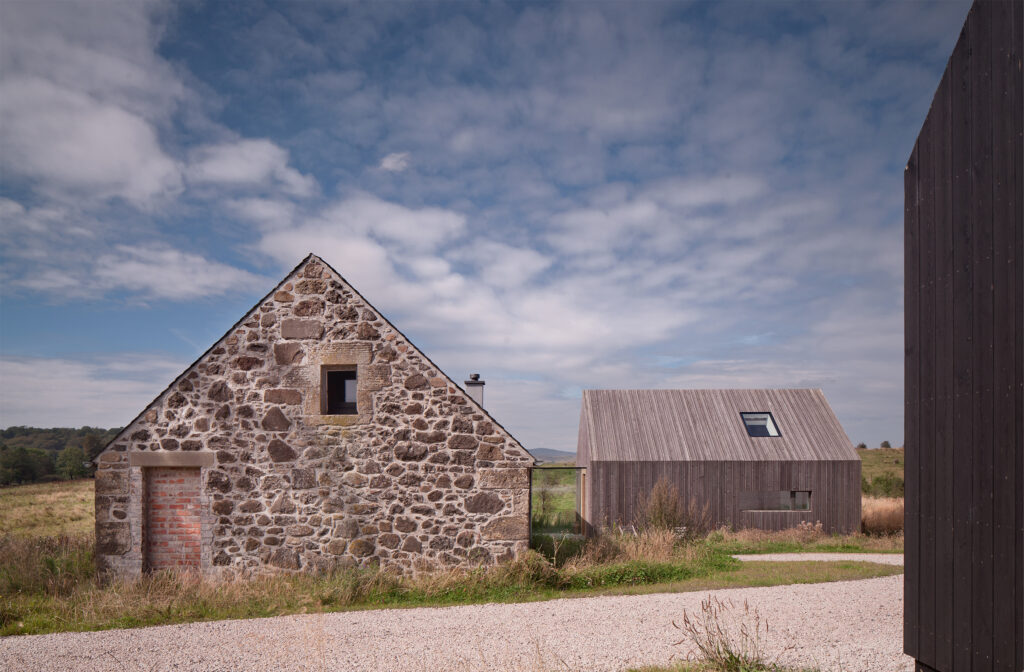 Delighted that our Cuddymoss project in Ayrshire won the RIAS and Zero Waste Scotland Circular Economy Award on Thursday Night!
Sponsored by Zero Waste Scotland, the Circular Economy Design Award is a special category award within the annual RIAS Awards. A circular economy is part of the solution to the global climate emergency – one in which products and services are valued and made to last. Through this award, the RIAS and Zero Waste Scotland have worked in partnership over several years to promote circular economy approaches to building design and placemaking, with a view to minimising the construction industry's environmental impact.
The 2023 RIAS Awards jury citation for the Circular Economy Design Award reads as follows:
"Conceived as a building within a ruin, Cuddymoss is a great example of a beautiful, honest, and high quality retrofit. Very few alterations have been made to the ruin itself and the new intervention – a primarily timber framed structure – has been designed with its (distant) future removal in mind. The client talks of themselves of custodians of the ruin, so that it can be re-used by future generations.
"The project has benefitted from a collaborative approach, with the client fully embracing the importance of carefully selected materials, even finding old bricks for re-use in the project. Ann Nisbet Studio have demonstrated an approach to retrofit of the highest quality, with an understanding the importance of adaptability, deconstructability, and use of natural, healthy materials in design."
RIAS chief executive Tamsie Thomson said:
"Cuddymoss is a hugely deserving winner of the 2023 RIAS Circular Economy Award, and an outstanding example of how architects in Scotland are playing a critical role in delivering our net zero targets through the adaptive re-use of old buildings and the responsible use of materials. We are very grateful to Zero Waste Scotland for their sponsorship of the Circular Economy Award, and for their work alongside the RIAS to promote low energy and circular design."